Wifi Sponsor | Austin | June 22-23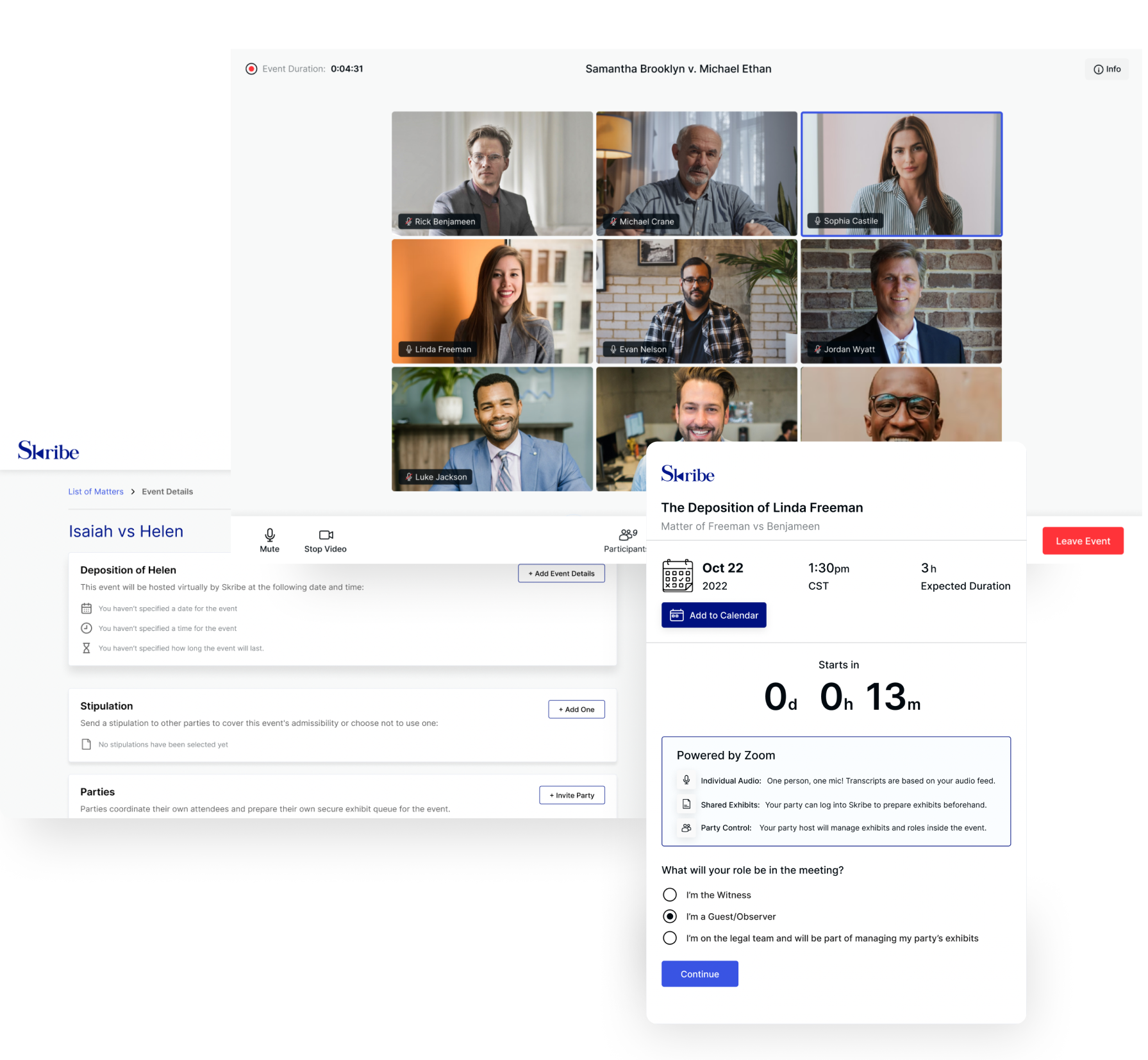 Slow, expensive, archaic, inefficient, frustrating, and time-consuming. Think about taking a deposition today. Do any of these words resonate with you? After speaking with 150+ litigators, judges, and paralegals, these words were commonly used when describing what it's like taking a deposition today.
Skribe believes the answers to these problems are AI-generated transcripts, a video first record, and simple video clipping tools - all of which are available within hours after a deposition is over.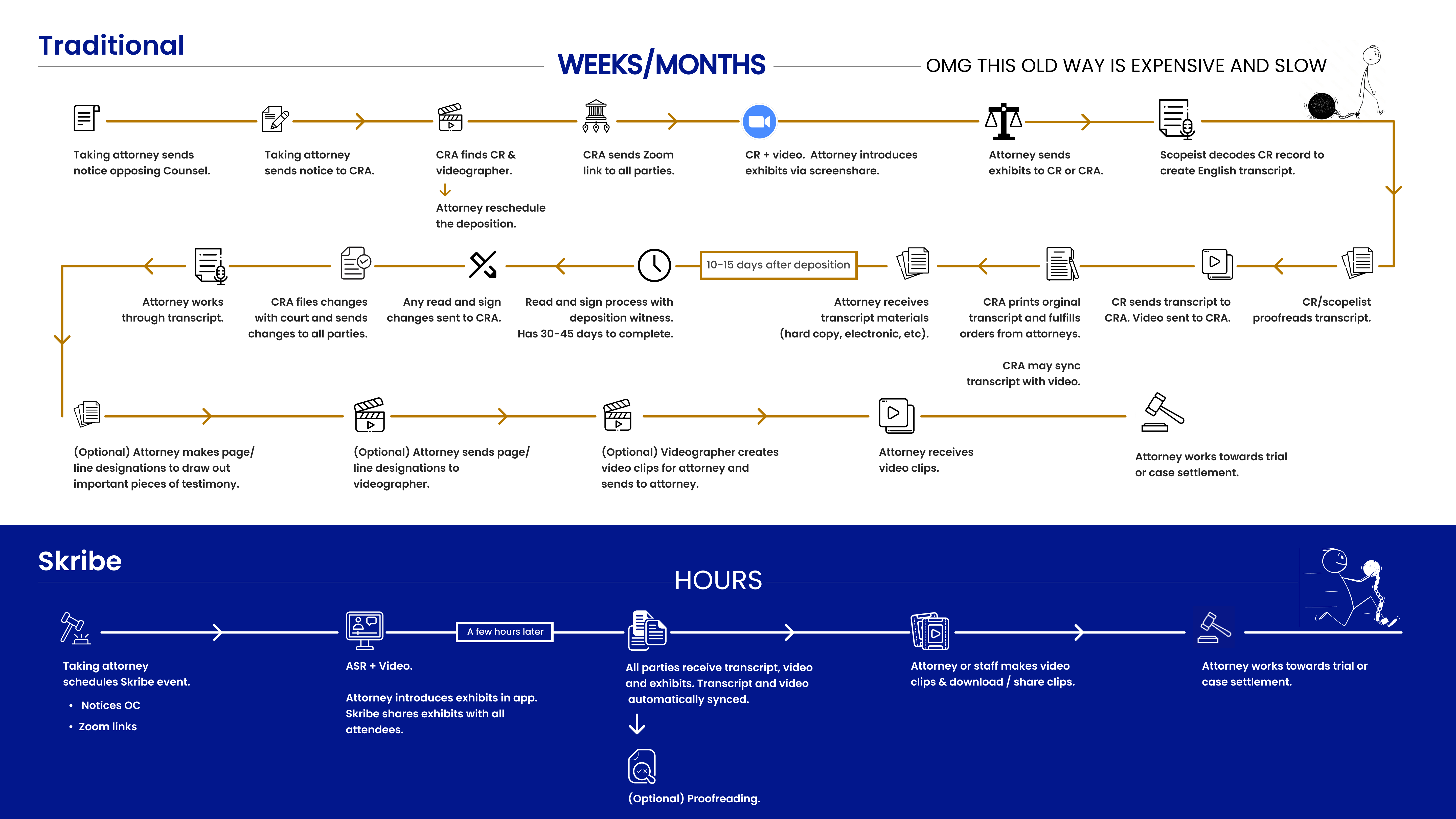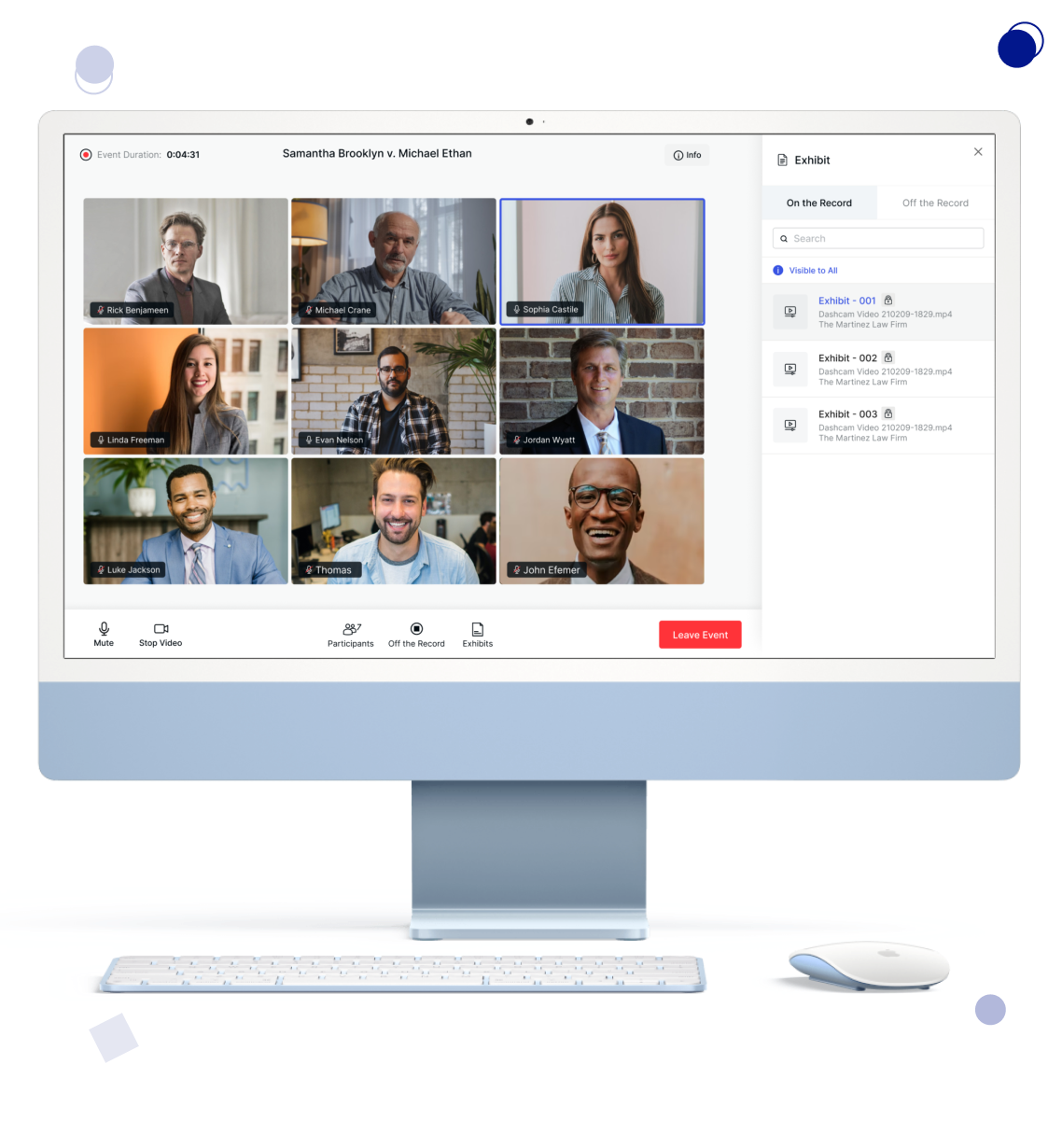 Skribe is a non-stenographic alternative to traditional court reporting services. Our video-first record and AI transcript empower legal professionals to efficiently capture, analyze and share testimony using proven Zoom technology.
Easier Scheduling

Better Experience

Faster Results

Lower Costs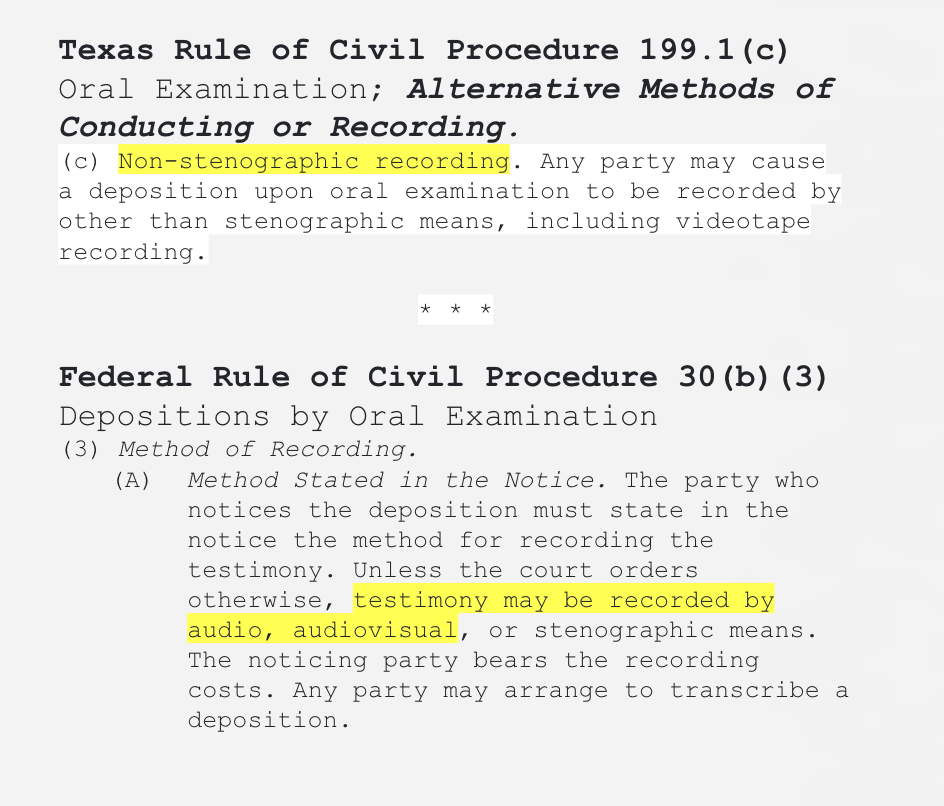 Is Skribe Admissible?
Non-stenographic methods of capturing testimony have been admissible in Texas and Federal courts for a long time, and at its core, Skribe is just a non-stenographic tool. If you want additional assurances, Skribe has developed a set of simple, plain-language stipulations that all parties can agree to prior to the deposition. The stipulations are free to use and ensure that the testimony is always admissible.