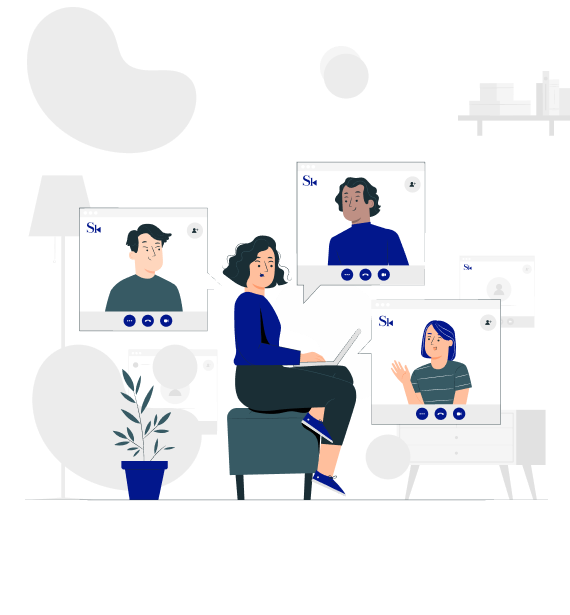 Immediate AI Transcript
Speed is quality. As soon as a deposition event is over, both sides gain access to the complete record: the AI transcript, exhibits, and video.
Simple Video Clips

Is court reporting about producing a perfect transcript, or about accurately representing what happened?
We agree with the courts since 1992 that video is better.
And now it's accessible and affordable.
Simply search the transcript, select some words, and tag your video clips.
Skribe Library
Got a stack of video files you need to do something with? Upload them to your Library and start using them today. Using Skribe Library, you can upload any supported video format to your Skribe account.


Skribe Live
A dedicated space for your remote depositions and other legal meetings. Powered by zoom and integrated within Skribe, you can host your events with us and get them automatically processed and put into your library when complete. The complete do-it-yourself package.


Skribe Liaison
Just like Skribe Live, but with some help. Skribe Liaison provides you with a Skribe team member to facilitate your meeting. Focus on your deposition, and let your liaison handle the details.